I am a biogeographer and PhD candidate in Geography in the Department of Land, Air, and Water Resources at the University of California, Davis.
My research addresses the relationships between the soil microbiome, human gut microbiome, and human health. In my doctoral dissertation work, I am investigating the associations between the composition and structure of the gut microbiome of children and the soil microbial communities found in and around their homes in rural Kenya. I also aim to identify whether these relationships may have an influence on the child's burden of acute and/or chronic diarrheal disease, and whether features in the larger landscape surrounding the household may be an underlying driver of these relationships.
Prior to pursuing a PhD, I earned a MSc in International Agricultural Development from UC Davis and worked in a variety of roles in research support and communications.
I am committed to pursuing integrative research spanning human health, communities, and the environment that makes a meaningful contribution to rural lives and livelihoods in the global South.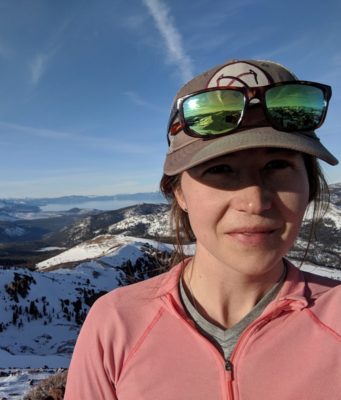 PhD Geography
Dissertation
University of California, Davis
Kenya
Associations between soil microbial communities, gut microbiome, and child health
My doctoral dissertation research addresses the relationship between the local soil microbiome and human gut microbiota for children in rural households in Kenya.
Soil-gut microbiome associations
Research support & other work
Author contributions
Scientific communications